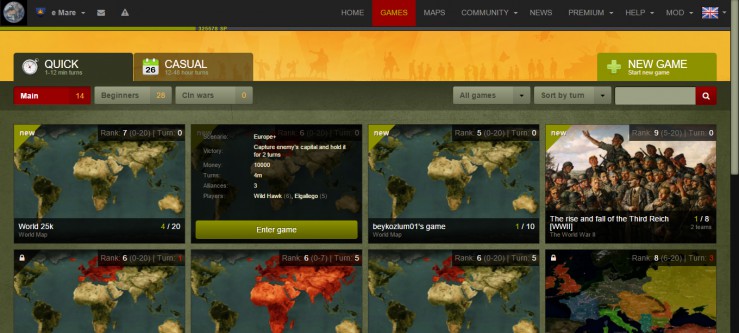 The lobby is the fun little place you end up in after opening the
GAMES
pages. In the main window you can see open games - click on them to see more info and a "Join" button. Games can be quick (1-12 minute turns) or casual (12-48 hour turns) - switch to whichever type fits you best. There are also 3 rooms in each type: Main / Beginners / Coalition Wars.
The "New game" tab on the right will allow you to create your own game.
In the bottom there's chat and on the right various player lists (players in the room, Moderators, Friends, etc).